I normally sit back and let my wife do the blogging on a daily basis. But today, she has graciously allowed me to use this space to create my own Esquire like Christmas list. It seems like the past few years (since we moved to California) I've struggled to come up with gift ideas because my lifestyle and interests have changed.  I hope you enjoy the list and are inspired to come up with some great gifts.
Ready to replace that old ipod speaker laying around? Swap it for this table top radio. It still has the ipod connector so you can still enjoy all of your music. The radio is also highly rated for sound quality so you really can't go wrong here.
These cameras produce some awesome videography as you hike Half Dome or take a kayaking trip. The price point is pretty great for all of the equipment you get and the new Hero2 can now capture 1080p 170 degrees of view. Even more cool is this company is based out of Half Moon Bay, CA less than an hour away from us.
I like the light purple color in this J.Crew sweater. It could spruce up a cold winter day with the lighter summer hues. Plus its still within the reasonably priced line of sweaters that J.Crew makes. I can't believe they are currently trying to sell $350+ plaid shirts.
This watch is similar to the G-Shock that Ronny from Jersey Shore wears but a bit smaller to fit my non-juiced wrists. It's also a bargain at under $50. My dad claims that the Timex's only last a year. At this price point, it's a great way to get something new every year when the ticker slows down.
We saw these on a recent trip to Lake Tahoe. I have a pair of the Olukai sandles and they are super comfy. There are a few different colors. I kind of like them all but this one reminds me of a more man-friendly variant of an Ugg boot.
Saw this in Sports Basement but they were out of sizes after the Black Friday rush. This is the perfect light-weight layer for the Bay Area weather. Keep it on, take it off. I liked the orange on the inside since it adds a little color to the shirt. I would probably get 10 if I could!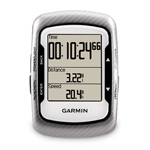 I bought a road bike earlier this year and have been a cycling fool ever since. I love tracking my rides and competing against others and my own times using Strava. Unfortunately, my Nexus S phone just doesn't do a great job of tracking the rides. The Garmin Edge 500 tracks tons of ride metrics, comes with GPS. Add the cadence monitor add on and you've got the ultimate ride monitor. If you buy through Strava, you can get a discount on the device and the premium Strava service. As cyclists now say, if you didn't record the ride on Strava, it didn't happen.
These would be perfect for those cold 40 degree days we get in the Bay Area winter. Yes, it has only taken me a year to become one of those people that are cold when its 60 degrees outside.
This is a local coffee brand. Occasionally, it's served at Google on the roving Barista stations and its great. There are a few stores in San Francisco including the Ferry Building but we haven't yet made it to one. Here's a blog post on Fortune about the company.